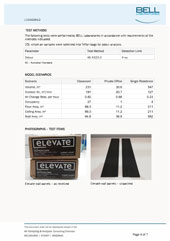 AUSWOOD Wallboard Odour Emission Test Report by NATA
Accreditted laboratory — Heat treatment is the main contributor of stability for Elevate Wallboards. Smoke smell trail in the finished product is tested and accredited by Australian Standard AS4323.3 for odor emission.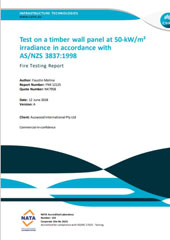 AUSWOOD Wallboard Fire Rating Report:
Heat and smoke release rates tested by CSIRO Infrastructure Technologies in accordance with Australian / NZ Standard 3837.